Our Team
Dr. Charles Pereyra MD
Dr. Charles Pereyra is the founder and medical director of Springs Rejuvenation stem cell center. He is a board certified anti-aging and regenerative medicine specialist with over 10 years of experience in the field. Dr. Charles Pereyra has dedicated his life to helping others look and feel their best, and he has pioneered many of the most effective stem cell treatments available today to help treat and prevent injuries and disease. Springs Rejuvenation is at the forefront of the latest advances in regenerative medicine, offering cutting-edge therapies that can help you look and feel your best.
Undergraduate Degree from Cornell University
St Georges University
Residency at New York Presbyterian
Emergency medicine specialist
Affiliated with multiple hospitals
Dr. Juan Pablo Nieto MD
Springs Rejuvenation is the leading authority on sports-related injuries and chronic joint pain. Our board certified medical doctor, Juan Nieto, has extensive experience in treating sports-related injuries and chronic joint pain. He has worked with professional athletes from the NBA Wizards to D1 level athletes in multiple sports. Dr. Nieto utilizes the latest technology including diagnostic ultrasound exams for joint and tendon injections with stem cells, exosomes, PRP, and prolo-therapy. Providing his patients with the best possible care to help our patients get back to their everyday lives as quickly as possible.
Undergrad: Nova Southeastern University
Medical school: San Juan Bautista School of Medicine
Residency: New York Presbyterian-Brooklyn Methodist Hospital
Sports Medicine Fellowship: Georgetown University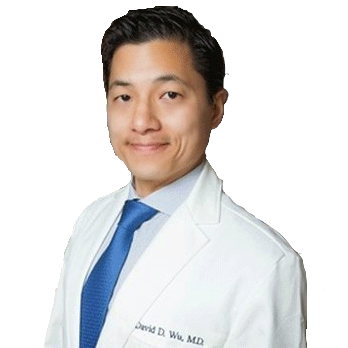 Dr David Wu MD
Dr. David Wu is a board-certified anesthesiologist and interventional pain medicine specialist who provides comprehensive care for patients affected by acute and chronic pain disorders. Springs Rejuvenation is dedicated to helping those struggling with pain regain their quality of life. Dr Wu understands the importance of individualized treatment plans and takes a holistic approach to managing pain, incorporating both medical and alternative treatments when appropriate. Dr. Wu is passionate about helping his patients find relief from their pain and improve their overall wellbeing.
Board Certified Specialist, named The Top Intern Physician by the Department of Medicine at Mount Sinai School of Medicine.
Trained at Cornell University
Appointed Fellow at UCLA, and presented his research at The 3rd Annual UCLA Scientific Conference